Township of Washington Police Department Bicycle Safety Program!
The Township of Washington Police Department is committed to making sure people under the age of 17 understand that they are required to wear an approved helmet when cycling, roller skating, inline skating or skateboarding. We highly encourage ALL individuals to wear a helmet while enjoying these activities. Be protected, be visible, be proactive!  See some Safety tips below!
· Ride your bike on the right-hand side of the road.
· Always ride in the same direction as the cars.
· If you are with others, ride single file, not side by side.
· Follow all traffic signals.
· Stop your bike at street corners, and walk your bike in the crosswalks.
· Look to the right, left, and behind you before you start to cross the street. Make sure all cars stop and drivers see you before you step into the roadway.
· Try to avoid riding at night, but if you must, wear reflective/light color clothes and put a light on your bicycle.
· Always wear a bicycle helmet!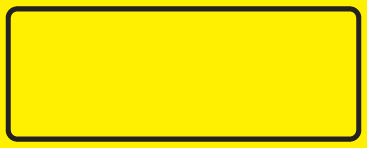 Can you spot the differences below? Helmets should rest 2 inches above the eyebrows and the buckled chinstrap should be snug but comfortable under the chin. Get more tips by clicking here. #HelmetSafety #BicyclistSafety #JerseyDrives
Title 39:4-10.1 In New Jersey, anyone under 17 years of age that rides a bicycle or is a passenger on a bicycle, or is towed as a passenger by a bicycle must wear a safety helmet. In August 1, 1998 this helmet law was extended to include roller and inline skates and skateboards. All helmets must be properly fastened and fitted. Bicycle helmets must meet the federal standards developed by the Consumer Product Safety Commission (CPSC) effective March 10, 1999 that ensure the best head protection and strong chin straps to keep the helmet in place during a fall or collision. Initial violators of the helmet law will receive warnings. For minors, the parent or legal guardian may be fined a maximum of $25 for the 1st offense and a maximum of $100 for subsequent offense(s), if lack of parental supervision contributed to the offense.