The Township of Washington Police Department wants everyone to
have a Safe, Healthy and Happy Halloween!!! We want everyone to
celebrate, just in safe way!
Some tips for safe trick or treating can be found below;
 Please maintain a 6-foot distance from non-household members

 Please wear a mask covering both your mouth and nose

 Sanitize often, wash your hands as soon as you return home

 All candy should be inspected by an adult prior to being consumed

 Stay visible when Trick or Treating

 Use crosswalks when crossing the street

 Drivers, please drive cautiously, especially in the areas of corners and
crosswalks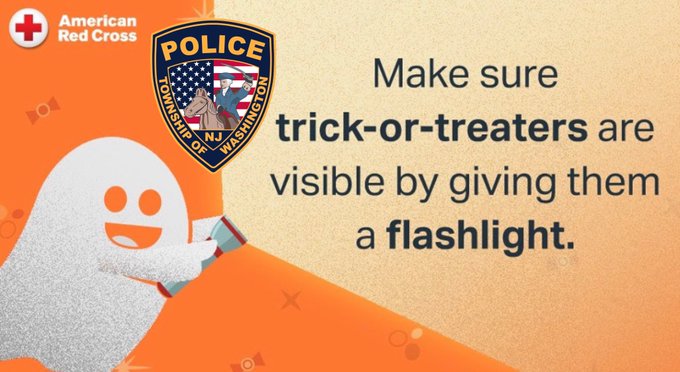 Please be advised that the curfew for Halloween is 9:00 PM and will be enforced.  
Below please find information regarding the Colonial Blvd Halloween Event on October 31, 2021 from 1:00 PM – 3:00 PM